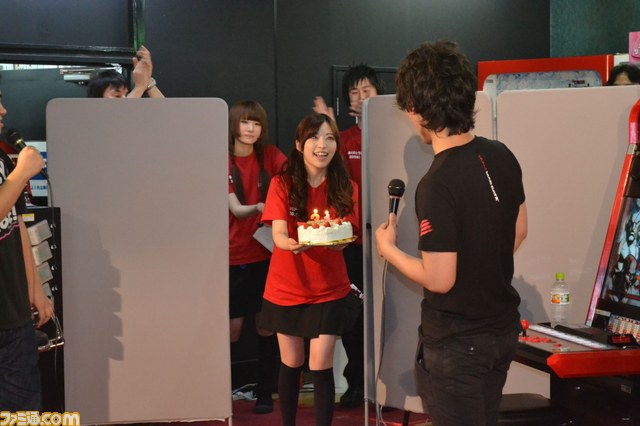 Taito Station's
20th anniversary celebration event
yesterday in Tokyo Shinjuku South Game World has invited Daigo Umehara as special guest (May 19, which is Daigo's birthday). He played a set of SSFIV:AE v2012 matches with his friend Bonchan, and he used Ryu to face Bonchan's Sagat, the result ended up 7-3 with Daigo's victory. Lately the event also became his birthday celebration, Nuki and Kokujin were also invited to the event.
See more image gallery
here
.
Read the famitsu report
here
.
A little girl gives Daigo birthday present.