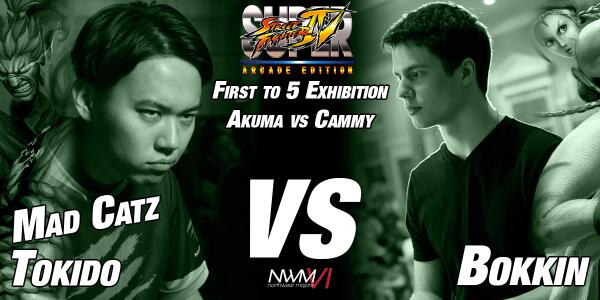 It's revealed at
Northwest Majors' Twitter
that Team Mad Catz Tokido will a First-to 5 exhibition match against Bokkin in SSFIV:AE v2012, the champion of Northwest Majors V (year 2013). Besides, there's also an UMvC3 First-to 7 exhibition match between BlackEye Nemo and Apologyman from Macro Micro Gaming.
The Northwest Majors VI set on May 3 - 4, 2014, located at Highline CC, Des Moines, WA, USA. This is also one of the
Capcom Pro Tour
ranking events for SFIV series 2014. Live stream at
Team Khaos channel
(TBC)
Tournament titles:
- Super Street Fighter 4: AE v2012 (XBOX 360)
- Ultimate Marvel vs Capcom 3 (XBOX 360)
- Tekken TAG Tournament 2 (PS3)
- The King of Fighters 13 (XBOX 360)
- Injustice: Gods Among Us (XBOX 360)
- Super Smash Brothers Melee Singles (Gamecube)
- Super Smash Brothers Melee Doubles (Gamecube)
- Guilty Gear: Accent Core +R (PS3)
- Blazblue: Chrono Phantasma: (PS3)
- Marvel vs Capcom 2: System TBD
- Project M (Nintendo Wii)
More details and coming updates at
Northwest Majors official site
.