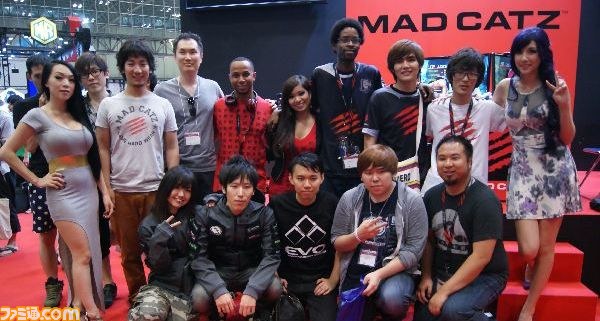 Famitsu's report for SSFIV:AE v2012
Capcom Cup Qualifier
that was held in Tokyo Game Show 2013 on Sep 22, including an interviews with two of the Five-Gods in FGC - Daigo Umehara, and the tournament champion Haitani.
Here's the summary:
Haitani
- He actually did not expect to win this tournament. Now winning the
Capcom Cup Grand Final
will become his goal.
- Makoto can win most of the match ups as long as with the proper tactics and setups.
- Haitani actually prepared for the match against Ryan Hart, because he knows that he is gonna face Ryan Hart (same block), and Haitani lost to Ryan Hart in the
exhibition match
before the tournament.
- Juso performance is very impressive, however he has confidence to play Juso.
(Note: Juso defeated Infiltration and Xian)
- In the final match against Mago, he played in attack strategy, dealing maximum damage for any open chance. Haitani said he also brings out some uncommon tactic for this match.
- "I will do my best" (for Capcom Cup)
Daigo
- Daigo surprised by the crowd came Mad Catz stage since it's no game announcement here.
- He feels such a high level tournament can show the fun of FTG to all other gamers.
- Kyabetsu is a strong player, every one will do the best in such tournament, he didn't feel surprise losing to the Viper player.
- He satisfies with his performance and the activity with his fans.
- Daigo also visits other area, but he found nothing much can impress him (laughing)